Meet Douglas Franks, Your Personal Staten Island Real Estate Expert
When you move to Staten Island, you are moving to beautiful historic area within easy reach of both New York City boroughs and the State of New Jersey. To find the best home for your family, why not put your search in the hands of an agent with 30 years of experience?
Hi, I'm Douglas Franks, a real estate broker from RE/MAX Metro. We serve Brooklyn and Staten Island, but I specialize in Staten Island where I was born and raised. From living and working here all my life, I know the area.
You might have seen me about town with my signature cowboy hat. Throughout the city, I am known as The New York Cowboy. It started when I bought my first cowboy hat in Las Vegas. I liked the look, so I began ordering custom hats and boots from Texas. People started to recognize me by my hat and would call out "Hey, Cowboy" when I drove past. The nickname stuck.
I am proud to offer you my expert personal care to locate a new home or condo in one of Staten Island's neighborhoods - and beyond. Please look through my website for examples of how I can help you if are buying or selling your home and for information about our city. At any time, please feel free to call me at (347) 231-3006 or (718) 979-3000 to experience my first class service first hand.
Why choose RE/MAX? I am proud to be a RE/MAX agent because I know this is a company that has many resources that help me serve you no matter where you are moving. (More)
Relocating outside the area? Call me first. Because I am a RE/MAX agent, I can help you even if you are moving outside the area. No matter where you are going, RE/MAX has an office in every state in the U.S., plus over 70 offices on six continents. Whether you are moving to Austin or Australia, I am your RE/MAX Relocation Specialist who will answer any questions you have about your new area. (More)
Buyers: If you want to be near the excitement and opportunities of New York City yet live in more suburban area, Staten Island may be for you. With many reasonably -price single family and multi-family homes for sale, your first home, dream home, or investment property may be right here. As a broker who knows every inch of the Island, I can offer the latest market information and advice from the perspective of an experienced professional - and Staten Island na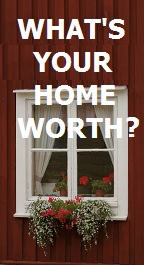 tive. (More)
Sellers: If you are selling a home, especially in a tight market, you need the experience and personal care of a savvy RealtorŪ. You want to get the best price, yet sell it quickly so you can move on. I will offer you the advice to price it right and then effectively present your home to a qualified buyers. I will help you find a buyer who will love your home as much as you do. (More)
Moving to Staten Island: More people move to Staten Island than any other borough in New York. With a suburban feel, good schools, and some of the most reasonable housing prices in the area, the Island is a good place to live if you work in Manhattan, Brooklyn, or New Jersey - or right in our borough. As a Staten Island native, I can help you find a great home in a neighborhood you'll love. Moving out of the area? As a RE/MAX agent, I can help you find a new home. (More)
Foreclosures & Distressed Sales: Foreclosures are down on the national level, but in a recovering economy, many are still at risk of losing their homes. If you find yourself needing help avoiding foreclosure, you need an agent experienced with distressed home sales, Douglas Franks, a Certified Distressed Homes expert, can help you find a solution. (More)
Community Information: As the most suburban of New York City's five boroughs, Staten Island is located in Richmond County. Accessible via the Staten Island Ferry and the Verrazano-Narrows Bridge from the city and via the Outerbridge Crossing, Goethals Bridge, and Bayonne Bridge from New Jersey, Staten Island has many attractions that make it a wonderful place to live for its 470,000 people. The many neighborhoods of Staten Island are considered North Shore, Mid-Island, and South Shore. (More)